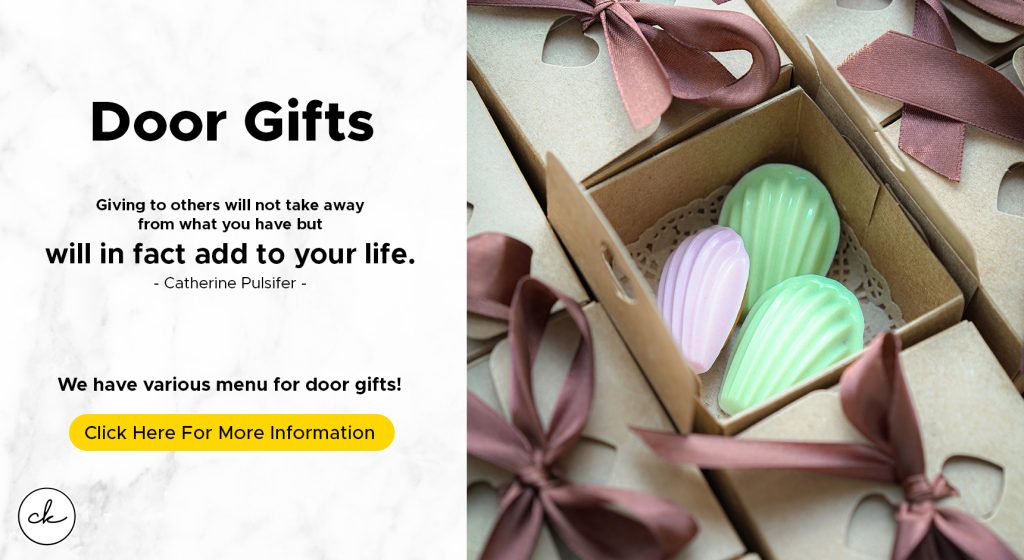 When planning for an event – be it an annual dinner, conference or a wedding – most of the people will struggle in finding the right gift that will please as many people as possible. However, one thing that usually become people's favourite is a dessert and cookies. Well, you've come to the right place. Chef Kecik Kitchen is here for you. We've pulled together a list of our favourite door gift ideas to help you end your event on a high note and thank your guests with functional door gifts that won't get left behind.
These are our suggested menu:
01. Biscoff Cheesecake Bar
02. Madeleines
03. Fudgy Brownies
04. Choc Chip Bar Brownies
05. Choc Chip Fudgy Bar Brownies
06. Sea Salt Chocolate Chips Cookies
07. Dark Charcoal Cookies
08. Red Velvet Chocolate Chips Cookies
End Product
Interested? Contact us for more information.