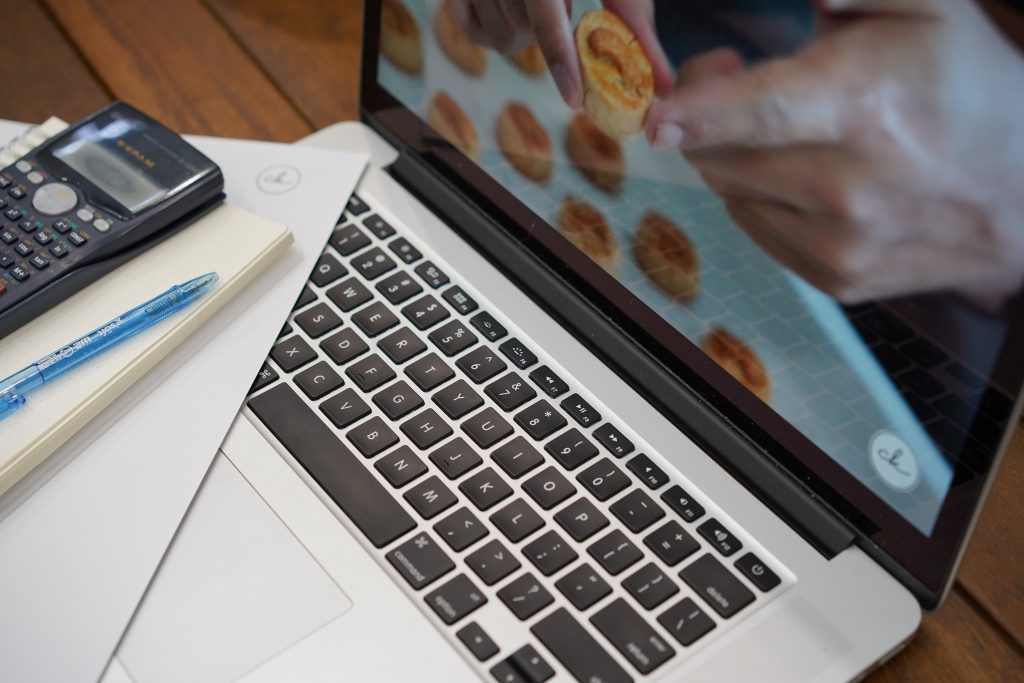 You have a keen interest and passion in baking, but you are busy with work. What can you do to pursue it? Come join our virtual premium online class! You can learn it with your own pace. Chef Kecik brings you the best teachers to your computer. As long as you have a laptop, (smartphone or tablet), a few essential baking tools, and the necessary ingredients – you are all set to go! Our video is recorded in high definition with clear and pristine sound.

Since its first online baking class, Chef Kecik has achieved notable milestones as follows:
---
*Statistics as of 12th July 2022
Bestseller
Sea Salt Chocolate Chip Cookies
Biscoff, Red Velvet & Kinder Bueno Cheesetart
Biscoff Cheesecake Bar
Pandan Gula Melaka Cake
Chocolate Nutella Cupcake
Brownies
Popular Categories
Next Promo Coming Soon
Testimonies
Salam Cheff..Terima Kasih Di atas Resepi2 online class memang sedapppp dan terbaik..saya suka sangat..masuk kali ni resepi yg ke 13 cheffkecik saya beli..harapan saya agar ada rezeki utk menangi mixer yg sangat cantik drp cheff🤗

MarniMarAriana
"Sedapp, memang sedap hahaha ni kalau jual memang laku, premium sume, syaa ikut resipi 2.0 sebijik takde ubah pape, sume ok takde masalah, rest 10 minit je, terbaik chef, terima kasih!!!

Zakwan Hamid
"Alhamdulillah..,…. tkasih CK utk resipi terbaik… Suami akk kata kek tersedap di dunia 😍😍 walaupun x brp kemas lg…. Mmg resipi cake ni lain dr kek pandan gula melaka yang ade di pasaran…. Alhamdulillah…. tkasih krn sudi berkongsi ilmu… InsyaAllah… lps ni akk boleh open order. Tq CK..🌹🌹🌹"

Saya Maria
saya suka resepi2 chef..bnyak resepi saya beli nga chef..berbaloi..murah,sedap n mudah faham..terima kasih chef..halalkan ilmu chef ye..saya suka cara baru nie memudahkan untuk setiap pembelian😊

Sakinah Binti Mohd Nor
Congrats & kudos for sharing this platform with us, very easy and convenient as well as user friendly. Its a smooth process for me to purchase your promo recipes esp after business hour! Good job guysss steady lah 10 stars!

Arni
"Salam chef I bake nutella chocolate cake for father's day awesome thank you for sharing your knowledge 🙏🙏 sedap gilaaaaa!."

Annu Rafi
Start Learning Today. Grow Your Skill.
Why wait if you can register now? Start one of our 91 high quality class today!
chefkecikkitchen #keksedap #cookies #cake #kedaibakerisemenyih #kedaikeksemenyih #keksedapsemenyih #chefkecik #CKsemenyih #kedaikekCK #kekchefkecik #kekCK # kekkahwin #kekkahwinsemenyih #kekbirthdaysemenyih #kekinstagram